Projecting, building and living in a healthy environment
Healthy Building and indoor environment wealth are hot topic issues
According to recent studies of the World Health Organization, many pathologies are caused by the environment we live in.
To improve life quality in the interiors, it is essential to pay great attention to projecting, building and building-managing phases
Building&Architecture and Implants departments of SAIE and Tecniche Nuove Group, have developed a project dedicated to Healthy Building theme, in order to analyse and focus on new trends, technologies, solutions and advanced systems to improve building performances and living in comfort. A project that examine in depth the theme of Healthy Building, considering all aspects.
All companies proposing the following products and services can be part of the project: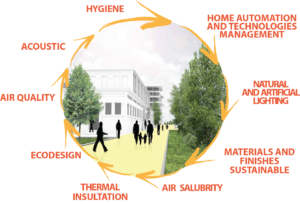 Healthy Building focus will deal with building projecting and construction, with particular emphasis to all phases of construction site. Then it will deal with the choice of implants, technologies and finishing details.
This path will go from artificial to natural lightning, through obscuring systems, from bio paints to free volatile compound materials, from mechanic and controlled intake systems to home automation technologies, until soundproof systems and furniture.
Tell and enhance your company experience and product characteristics
Get in touch with designers, companies, installers and technicians interested in adopting new solution for indoor comfort and health.
How to take part in the project:

 Sponsor Healthy Building congress, 6th June 2019 | Milan


 Take part in SAIE BARI in Healthy Building Area, 24th – 26th October 2019 | Fiera del Levante


 Publish on the special issue "Healthy Building" on the magazines "Imprese Edili", "Il Giornale del Termoidraulico", "Come Ristrutturare la Casa".
Patronages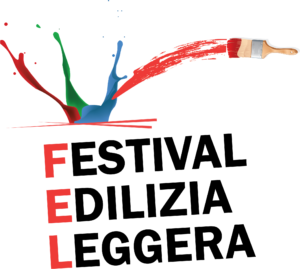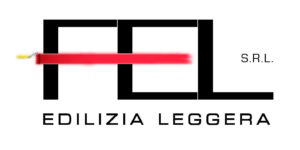 In collaboration with